About Albany Place Dental Practice
Though Albany Place Dental Practice has been serving the Albany Creek area for more than 30 years, Dr Jethwa recently acquired the practice early in 2017. He hopes to continue to provide area families with the respectful, quality and focused care they've come to know and love.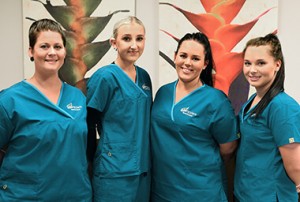 Our Goal for Patients
Dr Jethwa and the entire Albany Place Dental Practice team strive to help patients achieve the best oral health possible through providing excellent care and long-term education. When you choose us for your care, we promise that we'll always treat you with the respect and dignity you deserve. With us, you're never just a number.
Modern Technology for Comfortable Care
At our practice, we believe in offering patients the best service and care possible, and that means enlisting the top technology available to help us along the way. We're happy to be able to offer our patients treatments that are state-of-the-art, safe and effective to meet their unique needs.

Discover the Difference
Ready to learn how we can help you and your family unlock your best smile? Contact us to get started. We look forward to meeting you!
CONTACT US

About Albany Place Dental Practice | 07 3264 2650